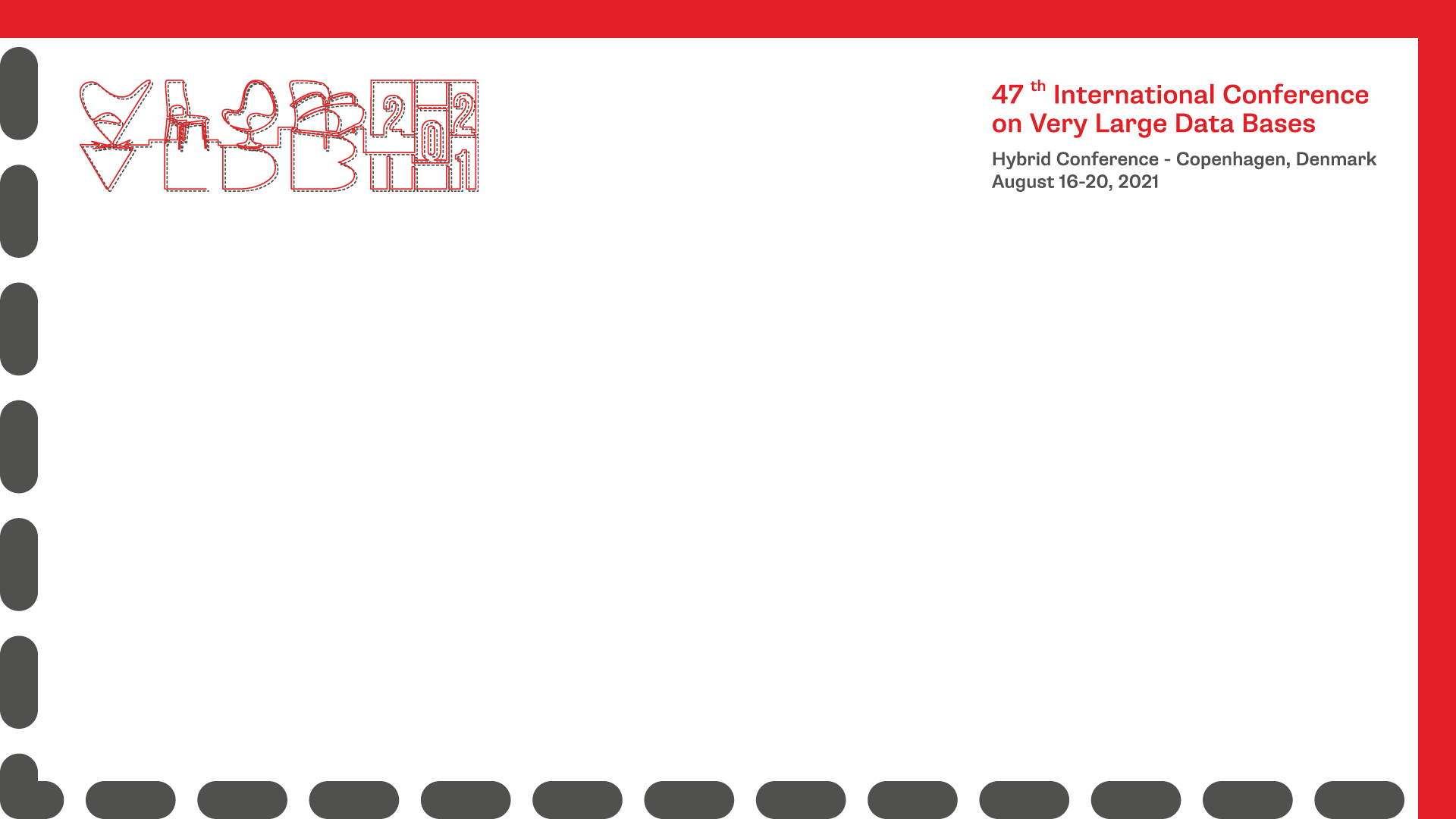 VLDB 2021: Program Structure
The program structure of the conference is given below. You can click on each session to get more details about the material included. Note that all times are given in your local time as well as the Copenhagen time (CEST).
The workshops are split in 30-minutes slots and the main conference in 15-minutes slots. Each slot is given its starting time.