The conference organizers have provided some fun and exciting social events. Those events will give you a unique experience of the traditional culture of Hangzhou.
Welcome Reception
Monday September 1st
Time: Evening
Place: Dragon Hotel
Conference delegates and exhibitors will have the opportunity to wander throughout the gallery and view the collections at their leisure.

Impression West Lake Metropolitan Theatre
Tuesday September 2nd
Time: 18:00 - 21:00
Place: on West Lake across from Yue Fei's Temple
Impression West Lake is located in the scenic area of the YueHu Lake of the West Lake in Hangzhou and in harmony with its world famous landscape, Impression West Lake is the most beautiful metropolitan theatre with natural mountains and waters as its backdrop. Staged on the West Lake, the performance appears vivid and incredibly beautiful. Mixed with the myths and legends of the West Lake, the show leads you to a sweet thousand-year dream. As a spectacle of light, music, dance and theatrics, Hangzhou's Impression West Lake is certainly not to be missed.
There is no extra charge to attend this event - it is included in the full Conference registration fee. More details please see
http://www.hzyxxh.com/en/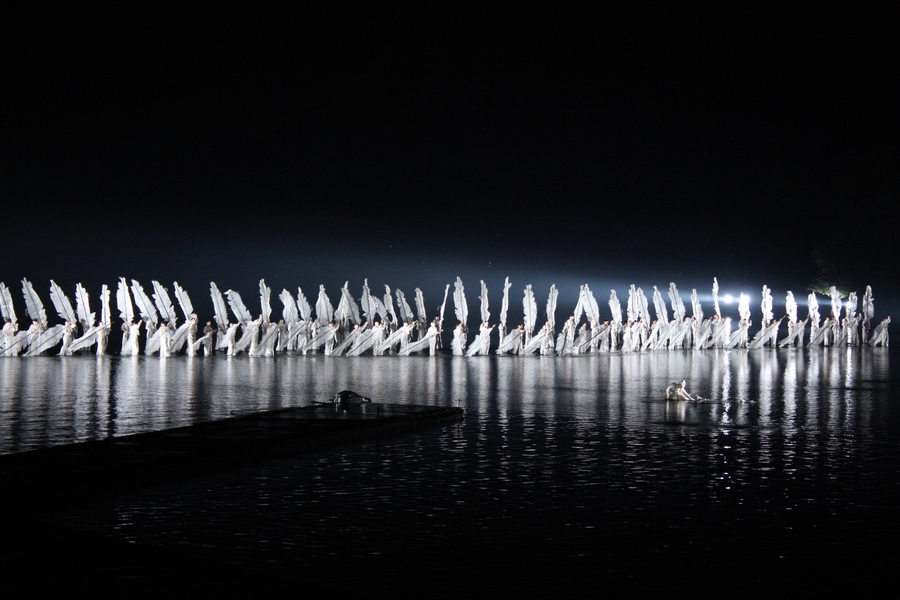 More events will be updated at this page